Get the entire team trained! Click here to purchase group access.
If you need to purchase multiple courses for your group, click here.
---
CBSPD approved through August 31, 2027.
HSPA approved through August 5, 2025.
---
Learning Objectives

List eight types of expiration dates commonly used in medical device reprocessing and preparation
Identify ways to manage expiration dating in sterile processing departments
Discuss expiration dating activities to help keep departments ready for regulatory surveys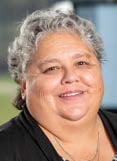 Michele McKinley, LVN, CRCST, CIS, CHL, AGTS, ASQ CMQ/OE, ASQ CQA is a senior clinical education, specialist for STERIS Corporation. She has been in the healthcare field for 42 years, as an operating room technician, materials management coordinator for the operating room, materials manager, and site manager for outsourced sterile processing. Michele has also worked as a consultant in the areas of sterile processing, operating room and endoscopy cleaning, and sterilization processes. She holds licenses and certifications as an LVN, CRCST, CIS, CHL, AGTS, ASQ CMQ/OE, ASQ CQA, and is a member of HSPA, AORN, SGNA, APIC and ASQ.
Tammy Gentry, CCSVP, is the global product manager of sterility assurance products at STERIS Corporation. She has been in medical device product management for many years, beginning with a career in field sales for Baxter Healthcare, and then managing medical devices for companies like B. Braun, McGaw, Allergan and Invacare before joining STERIS. She currently manages sterilization consumables such as chemical indicators, cleaning indicators and sterilization packaging. Tammy holds a BA from Miami University in Speech Communications and Public Relations and a CCSVP from HSPA.

Login
Accessing this course requires a login. Please enter your credentials below!